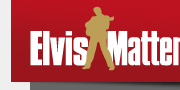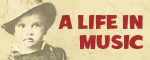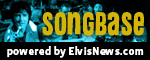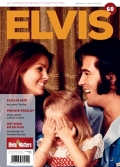 © 2007-2018 Elvismatters vzw
Elvis and Elvis Presley are Registered Trademarks of Elvis Presley Enterprises Inc.
ElvisMatters is an officially recognized Elvis Presley Fanclub.
The James Burton Countdown Nr 1

Eén van Elvis' favoriete zangers op nummer één in deze James Burton Countdown. Roy Orbison met 'Pretty Woman' in de versie van de Black And White Night TV-Special opgenomen in 1988. Roy heeft als begeleiding wereldartiesten als Bruce Springsteen, Elvis Costello, Tom Waits, KD Lang en natuurlijk de TCB band : Glen D., Ronnie, Jerry en, hoe kan het ook anders, James Burton. Met deze opname is voor Bruce Springsteen trouwens meer dan één droom in vervulling gegaan : een duet zingen met Roy én het podium delen met zijn held : James Burton. Check de extra beelden op de DVD / Blu Ray van deze TV-Special (te koop bij ShopElvisMatters) en je hoort het Bruce zelf zeggen.

Pretty Woman

Gepubliceerd: 20 maart 2017, 06:07
Bron: ElvisMatters - Ronny Jespers / Gepubliceerd door: ElvisMatters - Jeroen Vanderschoot .
Overname van dit nieuwsbericht is toegestaan mits met bronvermelding: www.elvismatters.com.