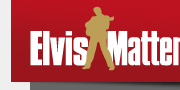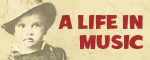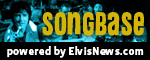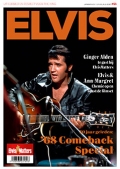 © 2007-2018 Elvismatters vzw
Elvis and Elvis Presley are Registered Trademarks of Elvis Presley Enterprises Inc.
ElvisMatters is an officially recognized Elvis Presley Fanclub.
Parker expo in Country Music Hall of Fame

Naar aanleiding van de honderdste verjaardag van Colonel Tom Parker opent er op 25 september een speciale expo rond de figuur van deze omstreden manager in de Country Music Hall of Fame in Nashville, TN. De expo bevat persoonlijke documenten, correspondentie, kleding en allerhande artifacten uit het leven van Dries van Kuijk die voor hij zijn carriere met Elvis begon ook diverse andere country artiesten begeleidde.




Gepubliceerd: 15 september 2009, 10:28
Bron: EPE / Gepubliceerd door: ElvisMatters - David Hamal .
Overname van dit nieuwsbericht is toegestaan mits met bronvermelding: www.elvismatters.com.