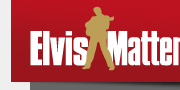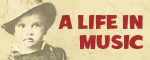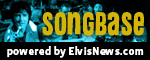 © 2007-2013 Elvismatters vzw
Elvis and Elvis Presley are Registered Trademarks of Elvis Presley Enterprises Inc.
ElvisMatters is an officially recognized Elvis Presley Fanclub.
| | |
| --- | --- |
| 2296454 bezoekers. | |
ELVIS ROCKS: bericht van James Burton

Deze laatse aflevering van de 'countdown' voor ELVIS ROCKS op 20 en 21 mei, resp. in Turnhout (B) en Ede (Nl) sluiten we graag af met een persoonlijk woordje van James Burton die zich laat vervangen door z'n goede vriend en top-gitarist Tony Smith. Dit is wat James ons zopas mailde: "Hi Peter, I wish you much success with all of your shows and your fan club! Louise just told Gary Hovey in New York how much your fan club has helped our foundation and about our friendship with you. Looking forward to a long lasting friendship and I do appreciate all ElvisMatters does for the foundation, me and my family - James BURTON".

Prachtig toch, zulke lovende woorden?

ELVIS ROCKS - BESTEL JE TICKETS HIER!

Gepubliceerd: 28 februari 2011, 08:00
Bron: ElvisMatters / Gepubliceerd door: ElvisMatters - Peter Verbruggen .
Overname van dit nieuwsbericht is toegestaan mits met bronvermelding: www.elvismatters.com.