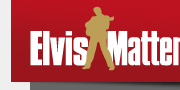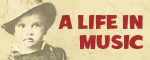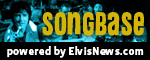 © 2007-2013 Elvismatters vzw
Elvis and Elvis Presley are Registered Trademarks of Elvis Presley Enterprises Inc.
ElvisMatters is an officially recognized Elvis Presley Fanclub.
| | |
| --- | --- |
| 2299628 bezoekers. | |
40 jaar geleden vandaag...

Vandaag, 40 jaar geleden, geeft the King zijn eerste van 4 uitverkochte concerten in Madison Square Garden, New York. De komst van Elvis naar The Big Apple is zo bijzonder, dat de persconferentie van diezelfde dag live uitgezonden wordt op televisie. De LP haalde meteen goud, en ook nu nog is 'An Afternoon at the Garden' de best verkopende Elvis-CD van de voorbije 2 jaar. Een fotospecial vind je in de ledenzone.

Klik HIER
Meer

Gepubliceerd: 09 juni 2012, 07:29
Bron: ElvisMatters / Gepubliceerd door: ElvisMatters - Peter Verbruggen . - Fotograaf: Ron Rutten
Overname van dit nieuwsbericht is toegestaan mits met bronvermelding: www.elvismatters.com.