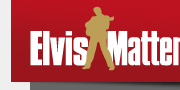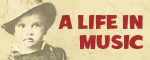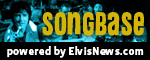 © 2007-2013 Elvismatters vzw
Elvis and Elvis Presley are Registered Trademarks of Elvis Presley Enterprises Inc.
ElvisMatters is an officially recognized Elvis Presley Fanclub.
| | |
| --- | --- |
| 2300327 bezoekers. | |
45 jaar geleden vandaag...

Elvis en Priscilla huwden vandaag, 45 jaar geleden, in de Milton Prell's suite van het toenmalige Aladdin Hotel in Las Vegas, Nevada (nu: Planet Hollywood). Rechter David Zenoff voltrok de plechtigheid, die 8 minuten duurde. Michelle Beaulieu was Priscilla's eredame, en Marty Lacker en Joe Esposito waren de getuigen. Na de Vegas-ceremonie, deed Elvis het huwelijksfeest nog een keer over, op 29 mei, in Graceland voor vrienden en familieleden die er de eerste keer niet bijwaren.


Gepubliceerd: 01 mei 2012, 08:00
Bron: ElvisMatters / Gepubliceerd door: ElvisMatters - Peter Verbruggen .
Overname van dit nieuwsbericht is toegestaan mits met bronvermelding: www.elvismatters.com.