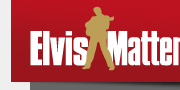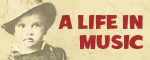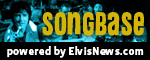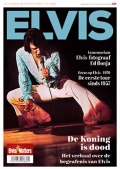 © 2007-2019 Elvismatters vzw
Elvis and Elvis Presley are Registered Trademarks of Elvis Presley Enterprises Inc.
ElvisMatters is an officially recognized Elvis Presley Fanclub.

Lee Towers over zijn nieuw album en Elvis in Zomer met Art

Morgen 16 augustus is het zover, dan kun je de nieuwe digitale CD My Tribute To "The Legend" van de Nederlandse zanger Lee Towers, met maar liefst 28 tracks beluisteren op o.a. Spotify, Apple Music en You Tube en je kunt 'm downloaden via iTunes.

Vergeet niet morgenavond om 22.30 uur naar Zomer met Art te kijken op RTL4 want daar is Lee dan te gast.

01. Suspicious Minds

02. Teddy Bear

03. Canít Help Falling In Love

04. A Mess Of Blues

05. In The Ghetto

06. Itís Now Or Never

07. Return To Sender

08. Love Letters

09. Memories

10. Laura In The Morning

11. Always On My Mind

12. Just Pretend

13. I Just Canít Help Believing

14. If I Can Dream

15. There Goes My Everything

16. Love Me Tender

17. Tomorrow Never Comes

18. Funny How Time Slips Away

19. If You Love Me Let Me Know

20. The Wonder Of You

21. Baby What You Want Me To Do

22. Hurt

23. I Need Your Love Tonight

24. Stuck On You

25. I Washed My Hands In Muddy Waters

26. An American Trilogy

27. How Great Thou Art

28. You Gave Me A Mountain


Gepubliceerd: 15 augustus 2019, 23:29
Gepubliceerd door: ElvisMatters - Jeroen Vanderschoot .
Overname van dit nieuwsbericht is toegestaan mits met bronvermelding: www.elvismatters.com.