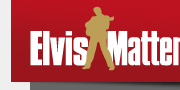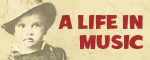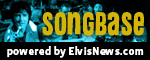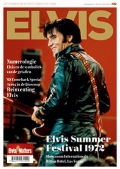 © 2007-2023 Elvismatters vzw
Elvis and Elvis Presley are Registered Trademarks of Elvis Presley Enterprises Inc.
ElvisMatters is an officially recognized Elvis Presley Fanclub.
Naam
"ElvisMatters" is meer dan een naam: het is ook een statement. Uiteraard handelt de club over Elvis-zaken (Elvis-matters) maar meer nog dan dat, willen we duidelijk maken dat Elvis nog steeds meetelt: Elvis still matters...!
Erkenning
17 maart 2003

: publicatie van statuten van de vzw in het Staatsblad


20 mei 2003

: officiële erkenning als fanclub door Graceland/Elvis Presley Enterprises Ltd.
Doelstelling
De vzw ElvisMatters stelt zich tot doel de muziek en legacy van Elvis Presley te promoten, met respect voor de mens, artiest en beeltenis van Elvis Presley
Bestuur
Voorzitter:

Michel Van Erpn


Vice-president:

Jeroen Vanderschoot


Administratie:

Sonja Celen


Shop en logistiek:

Ronny Jespers


Bestuursleden:

Luc Van de Velde en Olav Pawlenko

Activiteiten
8 oktober 2003

: James Burton in Concert


26 december 2003

: Elvis-platenbeurs


6 januari 2003

: presentatie boek "Life on the Road with Elvis Presley"


9-10 januari 2004

: Birthday Party met John Wilkinson


24 April, 2004

: Elvis-platenbeurs


22-23 mei 2004

: Elvis Classics I met Joe Guercio + groot orkest


23 juni 2004

: Europese première van "Aloha From Hawaii" & "'68 ComeBack"


10-19 augustus

: Elvis Week in Memphis


2-3 oktober 2004

: TCB Reunion – eerste muzikanten-reünie sinds 1977


4-5 december 2004

: opening 100% Elvis-winkel


26 december 2004

: Elvis-platenbeurs


9 januari 2005

: Birthday Party met Larry Geller


31 maart 2005

: Elvis-platenbeurs


21-22 mei 2005

: Elvis Classics II met Joe Guercio + groot orkest


18 juni 2005

: verkiezing Elvis Fan van het Jaar


10-19 augustus 2005

: Elvis Week in Memphis


19-22 augustus 2005

: James Burton Guitar Festival in Shreveport


1-2 oktober 2005

: "Elvis Lives" met groot orkest, TCB-Band en Imperials


9-10-11-12 november 2005

: officieel wereldrecord 'Non Stop Elvis Muziek'


3 december 2005

: uitbreiding Elvis-winkel (verdubbeling aanbod)


23 december 2005

: "Christmas With Elvis" (wint Culturele Publieksprijs)


26 december 2005

: Elvis-platenbeurs


7 januari 2006

: Elvis Birthday Party met actrice Celeste Yarnall


14-15 april 2006

: Achter de Schermen met body guard Dean Nichopoulos


17 april 2006

: Elvis-platenbeurs


21 april 2006

: "Elvis & Movies": expo + Europese première Love Me Tender (kleur)


20 mei 2006

: "One Night With The King": eerste grote show (2.000 aanwezigen)


16 augustus 2006

: Europese première van "Elvis – The Concert" op DVD


11 september 2006

: TCB Band On Tour (Amsterdam, Melkweg)


12 september 2006

: TCB Band On Tour (013, Tilburg)


13 september 2006

: TCB Band On Tour (Vito, Mol)


7 oktober 2006

: "A Touch of Gospel" - the Imperials, Barbara Dex, Maarten Jansen


23 december 2006

: "Merry Christmas Baby" – kerstshow


26 december 2006

: Elvis-platenbeurs


6 januari 2007

: Elvis Birthday Party met fotograaf Keith Alverson


9 april 2007

: Internationale Platen- en CD-beurs


14 April 2007

: voorstelling boek "Inside Double Trouble"


27 mei 2007

: Live show - The Elvis Festival met groot orkest &amp Sweet Inspirations


6-10 augustus 2007

: Elvis-trip naar Las Vegas


10-18 augustus 2007

: Elvis-trip naar Memphis


16 augustus 2007

: Open Dag in de ElvisMatters shop


20 september 2007

: ELVIS 2007 - The Original Cast (NL)


30 september 2007

: ELVIS 2007 - The Original Cast (B)


1 december 2007

: opening Kerst-shop in Turnhout met gratis vinyl-promo


26 december 2007

: Internationale Platen- en CD beurs Elvis shop LP's, CD's, memorabilia, souvenirs, collector's items, gold records, ...


5 januari 2008

: Birthday Party met the Explosion Rockets


6-13 januari 2008

: Elvis Trip naar Memphis + Tupelo


15 maart 2008

: Origineel Elvis-pak tentoon in de Elvis Shop + presentatie van het boek "De Gospel-kant van Elvis" met Joe Moscheo


16 maart 2008

: Gospel-kerkdienst in Deventer (Nl) + presentatie van het boek "De Gospel-kant van Elvis" met Joe Moscheo


24 maart 2008

: Internationale Platen- en CD beurs Elvis shop LP's, CD's, memorabilia, souvenirs, collector's items, gold records, ...


17 mei 2008

: Europese première van James Burton &amp The James Burton Band in Eindhoven (Nl) met ondermeer Explosion Rockets, El Rio Trio, DJ Emiel Maier, …


18 mei 2008

: James Burton &amp the James Burton Band live on stage in Mol (B)


21-22 juni 2008

: Weekend te Bad Nauheim, 50 jaar later: "Elvis in the Army Revisited"


15 augustus 2008

: Open Dag in Elvis-winkel te Turnhout


15-17 augustus 2008

: TCB Kasteelweekend met dubbeloptreden TCB Band, Europese DVD-première, special events, … + presentatie jubileumboek "5 Jaar ElvisMatters"


oktober 2008

: Elvis 2008, The Orginal Cast 2008 in Frankrijk, Italië, Nederland, Noorwegen en België


14 oktober 2008

: Elvis 2008, The Original Cast 2008 in Eindhoven


19 oktober 2008

: Elvis 2008, the Original Cast 2008 in Turnhout


22-23 november 2008

: Platenbeurs Utrecht


20 december 2008

: 'Christmas with Elvis' met Maarten Janssen, Kathleen, Simply-Elvis band + koor in CC 't Getouw, Mol


26 december 2008

: Internationale Platen- en CD beurs in Herenthout


10 januari 2009

: Birthday Party met de Simply-Elvis band
Permanente activiteiten
Dagelijks
24-uurs secretariaat (email-vragen, reservaties, inschrijvingen, sms dienst)
Website-updates
Aanspreekpunt voor de Belgische en Nederlandse pers
Wekelijks
NewsFlash (email-nieuwsbrief)
Driemaandelijks
Elvis-magazine in kleur (68 blz, exclusieve foto's en verhalen)
Live show
Jaarlijks
USA/Elvis-reis