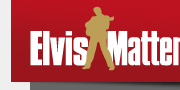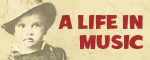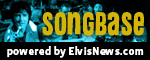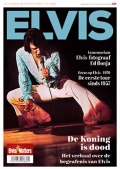 © 2007-2020 Elvismatters vzw
Elvis and Elvis Presley are Registered Trademarks of Elvis Presley Enterprises Inc.
ElvisMatters is an officially recognized Elvis Presley Fanclub.
That's The Way It Is naslagwerk is must have

Elvis: That's The Way It Is is een bioscoopdocumentaire uit 1970 met een registratie van Elvis Presleys optredens in Las Vegas in de showroom van het Hilton hotel in augustus 1970. Naast een grote hoeveelheid livemateriaal zijn er repetities en interviews met fans te zien. Lorentzen wilde oorspronkelijk twee boeken over de documentaire maken, maar uiteindelijk zijn het drie schitterende boeken geworden met prachtige beelden en info over Elvis in 1970. De boeken worden in een slipcase verkocht. De oplage is beperkt tot 1000 exemplaren wereldwijd, dus bestel vandaag jouw set bij ShopElvisMatters! Een must have voor in je collectie!

Bestel de set vandaag bij jouw favoriete Elvis-shop!

Gepubliceerd: 09 januari 2020, 04:34
Gepubliceerd door: ElvisMatters - Jeroen Vanderschoot .
Overname van dit nieuwsbericht is toegestaan mits met bronvermelding: www.elvismatters.com.