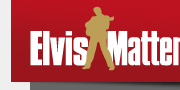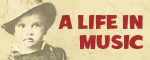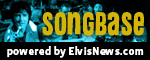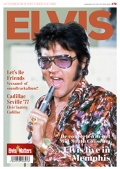 © 2007-2020 Elvismatters vzw
Elvis and Elvis Presley are Registered Trademarks of Elvis Presley Enterprises Inc.
ElvisMatters is an officially recognized Elvis Presley Fanclub.

RSD-uitgave American Sound Studio

In het kader van Record Store Day 2019 kwam er ter gelegenheid van Black Friday op 29 november weer een speciale Elvis vinyl op de markt. Dit keer een dubbel LP met opnames van de legendarische American Sound Studio. Elvis was hier 50 jaar geleden actief en betekende een ommekeer in zijn carriėre. Zoals jullie allen weten vloeiden er magische hits uit deze sessies. Nu dus een selectie van deze opnames op deze LP welk snel een verzamelobject zal zijn. Geperst op slechts 4000 stuks wereldwijd.

Side A

1.Long Black Limousine (Take 6)

2.Wearin' That Loved On Look (Takes 12, 13 & 14)

3.You'll Think Of Me (Take 16)

4.I'm Movin' On (Take 2 - with vocal replacements and steel guitar overdub)

5.A Little Bit Of Green (Take 1)



Side B

1.In The Ghetto (Take 1)

2.From A Jack To A King (Takes 1-3)

3.Without Love (There Is Nothing)(Take 1

4.I'll Be There (Takes 1-3)

5.Suspicious Minds (Take 8)(undubbed master)



Side C

1.Stranger In My Hometown - Jam (undubbed)

2.It's My Way/This Time/I Can't Stop Loving You – Jam

3.True Love Travels On A Gravel Road (Take 2)

4.Power Of My Love (Take 1)

5.After Loving You (Take 2)



Side D

1.Do You Know Who I Am? (Take 4)

2.Kentucky Rain (Take 8)

3.Only The Strong Survive (Take 29)

4.It Keeps Right On A Hurtin' (Takes 1 & 2)

5.Any Day Now (Takes 1 & 2)

Bestel via ShopElvisMatters!

Gepubliceerd: 15 januari 2020, 21:16
Gepubliceerd door: ElvisMatters - Jeroen Vanderschoot .
Overname van dit nieuwsbericht is toegestaan mits met bronvermelding: www.elvismatters.com.