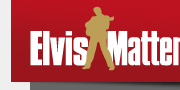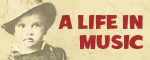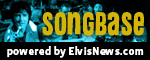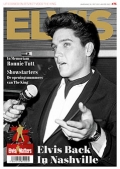 © 2007-2022 Elvismatters vzw
Elvis and Elvis Presley are Registered Trademarks of Elvis Presley Enterprises Inc.
ElvisMatters is an officially recognized Elvis Presley Fanclub.
Graceland Holiday Lighting Weekend

Daarnet is het kerstseizoen officieel geopend op Graceland. In aanwezigheid van producer en songwriter David Porter werd de lichtschakelaar 'ontstoken'. Weliswaar gingen de lichtjes op Elvis zijn landgoed vroeger aan dan gepland. Enkele muzikanten van de Stax Academy brachten een drietal kerstsongs. David Porter werd geboren in Memphis. Zijn oeuvre aan hits beslaat o.a. Sam & Dave's "Soul Man" (Grammy winnaar in 1968), Mariah Carey "Dreamlover" (Grammy winnaar in 1993), Will Smith's "Get Jiggy Wit It" (Grammy winnaar 1999), Sam and Dave's "Hold On, I'm Comin'" en Biggie Smalls "Who Shot Ya?".


Gepubliceerd: 19 november 2021, 01:39
Gepubliceerd door: ElvisMatters - Jeroen Vanderschoot . - Fotograaf: Jeroen Vanderschoot
Overname van dit nieuwsbericht is toegestaan mits met bronvermelding: www.elvismatters.com.