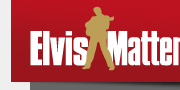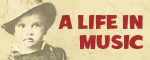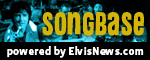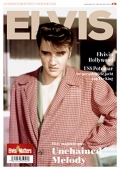 © 2007-2022 Elvismatters vzw
Elvis and Elvis Presley are Registered Trademarks of Elvis Presley Enterprises Inc.
ElvisMatters is an officially recognized Elvis Presley Fanclub.
The Elvis Files Magazine Volume 38

The Elvis Files Magazine Volume 38 is bijna klaar. Onderwerpen in dit nieuwe nummer zijn ondermeer Elvis in Louisville, Kentucky in november 1956. Elvis in december '59 in het Duitse Grafenwöhr. Lente 1957 tijdens de making of Jailhouse Rock. Elvis in 1973 in Nashville : If Elvis is bored, he hides it well....Kortom, weer een magazine om naar uit te kijken.

ShopElvisMatters

Gepubliceerd: 03 september 2022, 09:05
Gepubliceerd door: ElvisMatters - Jeroen Vanderschoot .
Overname van dit nieuwsbericht is toegestaan mits met bronvermelding: www.elvismatters.com.