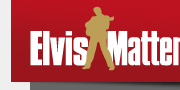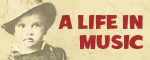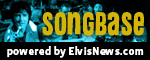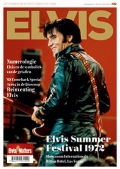 © 2007-2023 Elvismatters vzw
Elvis and Elvis Presley are Registered Trademarks of Elvis Presley Enterprises Inc.
ElvisMatters is an officially recognized Elvis Presley Fanclub.

Handgeschreven setlist te koop op eBay (+ update)

Af en toe duiken er echt interessante items op op eBay, als is de prijs even vaak erg hoog. voor een kleine 4500 euro kan je er deze handgeschreven setlist uit augustus 1974 kopen. De repetities vonden effectief plaats, inclusief "The Twelfth of Never", en verschenen inmiddels via het importcircuit op een dubbel-CD. De setlist, die vergezeld wordt van een brief van Charlie Hodge, bevat volgende tekst: RCA STUDIO REHERSALS - RUN DOWN THESE AND ANY OTHERS THEY COME DOWN WITH - PLAY WITH NEW OPENING. PROMISED LAND, DOWN IN THE ALLEY, ITíS MIDNIGHT, FIRST TIME I EVER SAW YOUR FACE, SOFTLY, PROUD MARY, HELP ME, MOUTAIN, JUST PRETEND, IíM LEAVIN, IF YOU LOVE ME, THE TWELFTH OF NEVER, GOOD TIME CHARLIES GOT THE BLUES, LOVES BEEN A LONG TIME COMING, IF YOU TALK IN YOUR SLEEP, JUST PRETEND, BURNING LOVE

UPDATE:

De setlist is effectief verkocht voor 5.999 dollar.

ebay

Gepubliceerd: 30 juni 2011, 14:11
Bron: eBay / Gepubliceerd door: ElvisMatters - Peter Verbruggen .
Overname van dit nieuwsbericht is toegestaan mits met bronvermelding: www.elvismatters.com.